SHOWS -- see gig Calendar for complete listings
Previous events
St. Pat's Is Not Over! Oh'Anleigh Live at GoodWaters Saturday March 18 5-9 No cover, great food. See you there!
O'hAnleigh is a beloved Vermont wedding band, available for rehearsal dinners, and weddings alike, as well as other private events. They also keep pubs tapping their toes throughout the year, bringing the Irish Spirit to New England during St. Patricks season. O'hAnleigh brings historical musical to life with classic songs, stories and antique costumes.  We participate in history events throughout New England:
Civil War Encampment

Renaissance Fairs

History Fairs

"

The History of Ireland -- In Song

Steampunk/Time Traveler Events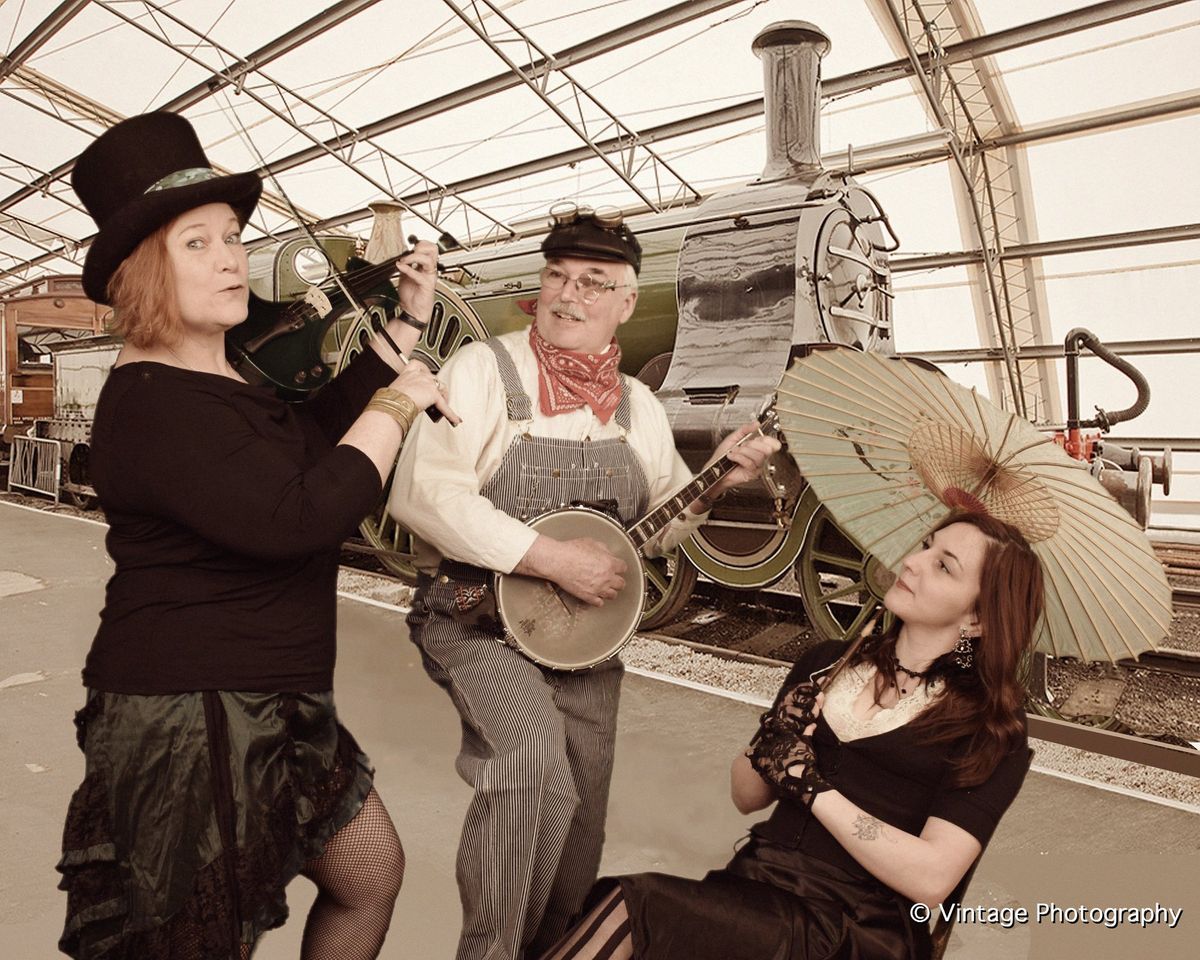 Immigration, sailing adventures, dragons, coal mines,
railroads, old cars, flying machines, ancient battles,
and whiskey:
O'hAnleigh infuses their Irish-American
vibe with electric chops and welding goggles,
singing the stories of those who 
work with tools, sail the seas, soar the skies, 
and leap boldly over the edge of the world...
just like us.